Jinlong Brand Virgin Material Brooding Plasson Automatic Drinker for Chicks, Ducks and Goose Automatic Drinkers/DP01,DP02,DT18
Product Detail
Product Tags
Jinlong brand. The product is made of pure original packaging material, the material is thick, the color is bright, and it is durable.
The new type of pipe clamp is used with 25mm PVC round pipe. The water flow can be controlled by the switch, which is convenient to adjust. The double screw, the tightness can be controlled, the card is ready to use, and it is easy to use. Each Plasone is presented with a hose of about one meter in length, caring service and quality assurance. The general bearing is easy to screw, and the water injection port is strong and wear-resistant.
One of the highlights of this third-generation Plasson is the water injection hole at the bottom. The traditional first and second-generation Plasones use a counterweight pot to stabilize the chassis. Many customers report that water injection is inconvenient, easy to leak, and the chassis is easy to be unstable.
In order to improve this situation, we specially changed the bottom to the water injection hole type. When using it, screw the Plasson first and then install it, just insert the water pipe into the water injection hole and fill it with water. The maximum capacity of the kettle is as high as 10 kg. It can be tightened and flattened with the wearing plug, which greatly reduces the difficulty of use.
At the threaded connection between the plug and the chassis, we use a rubber gasket to make the connection between the plug and the bottom more compact by using the sealing performance of the rubber ring, so as to avoid the occurrence of water leakage as much as possible.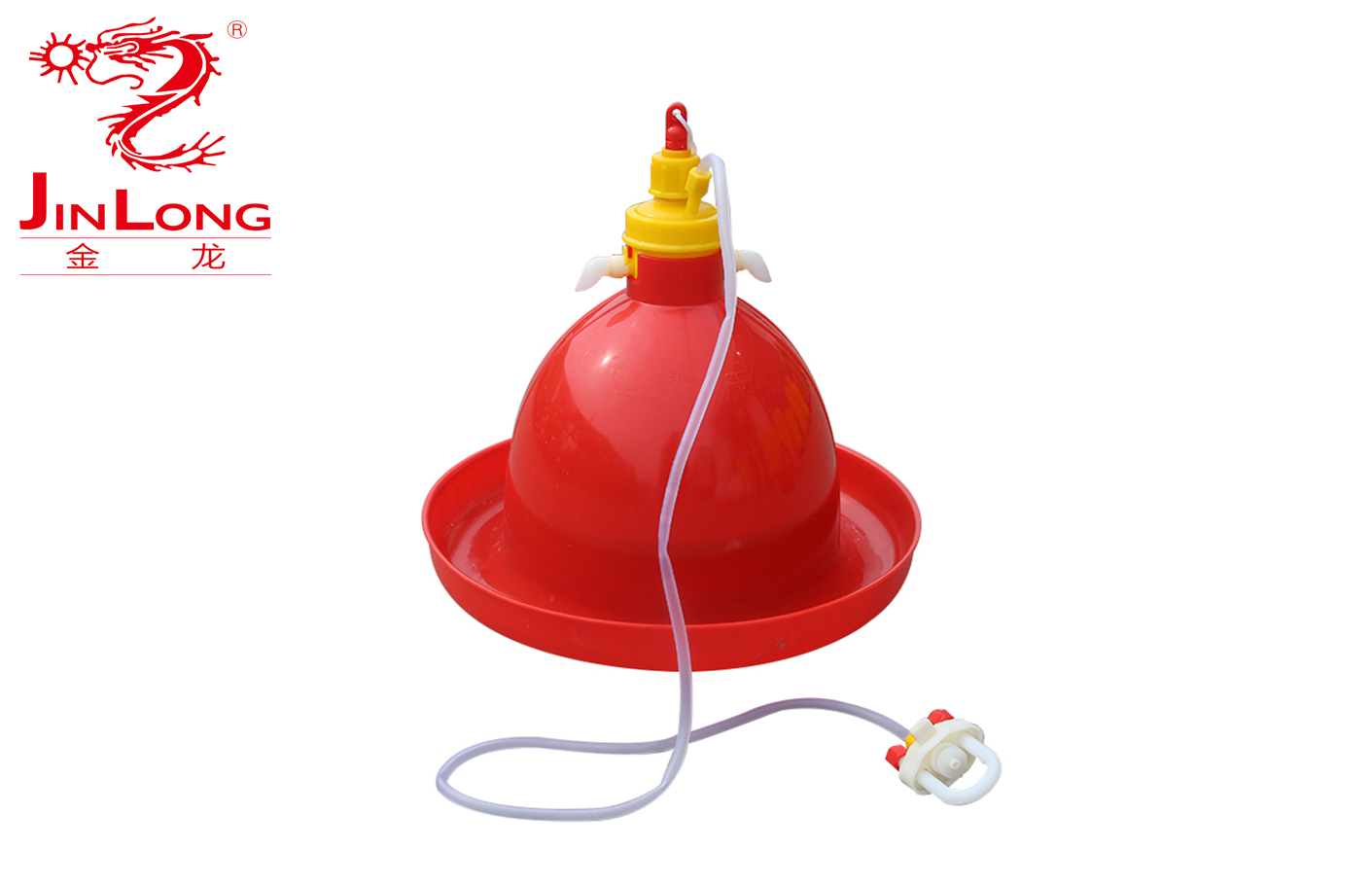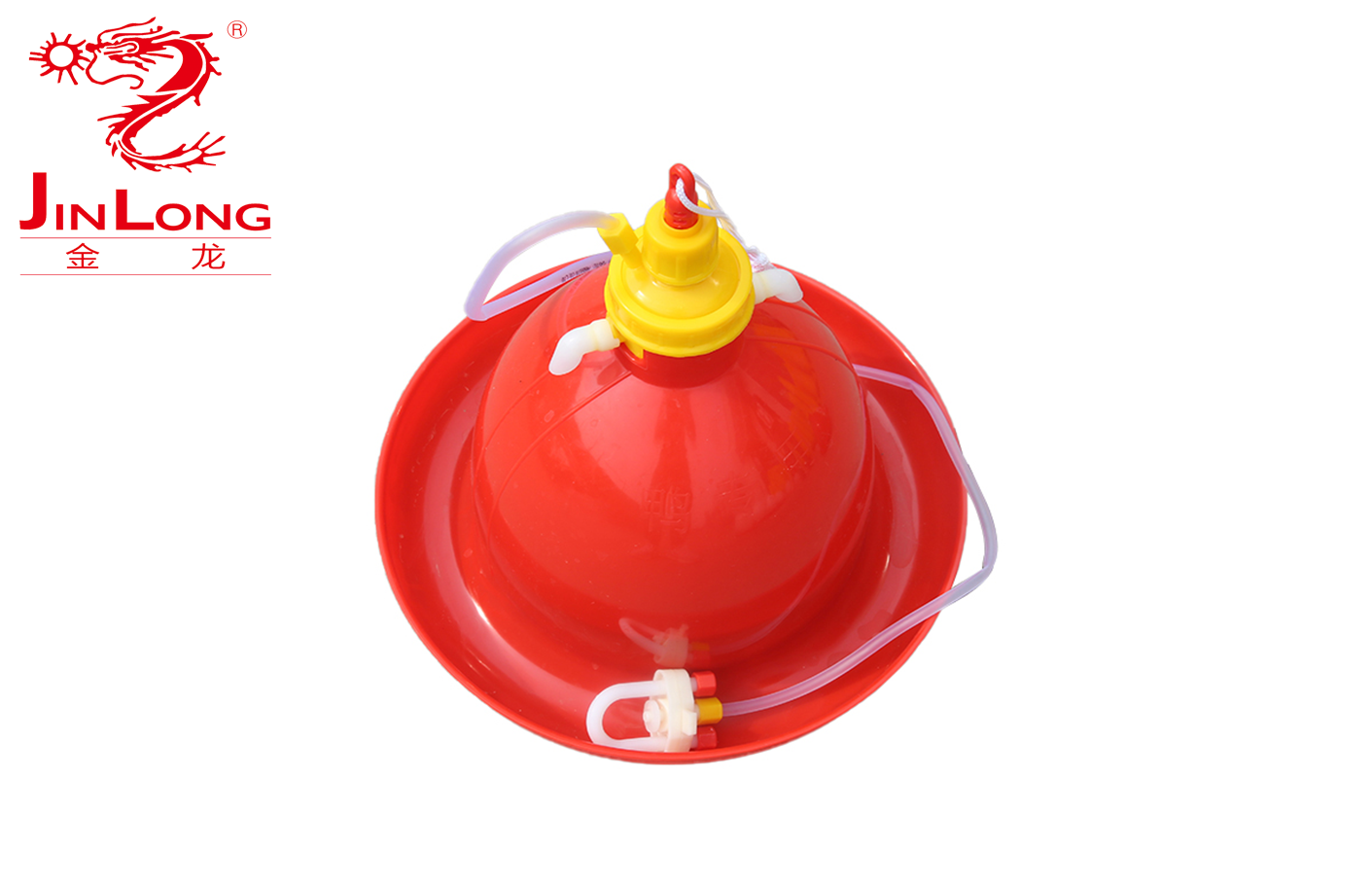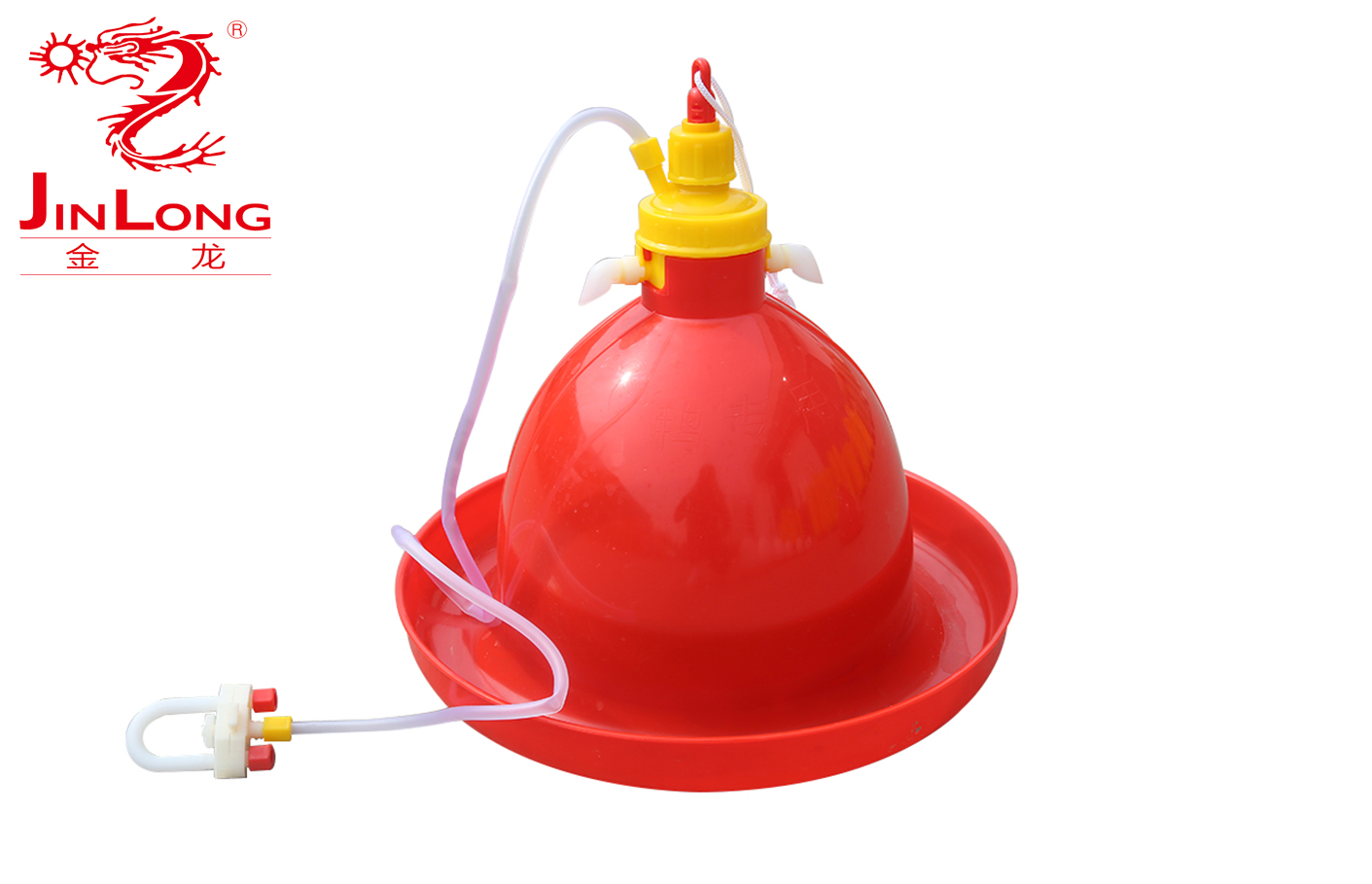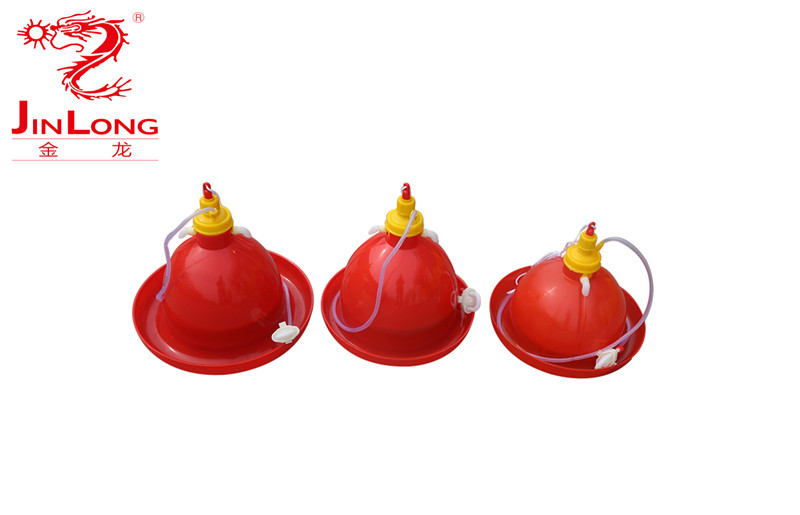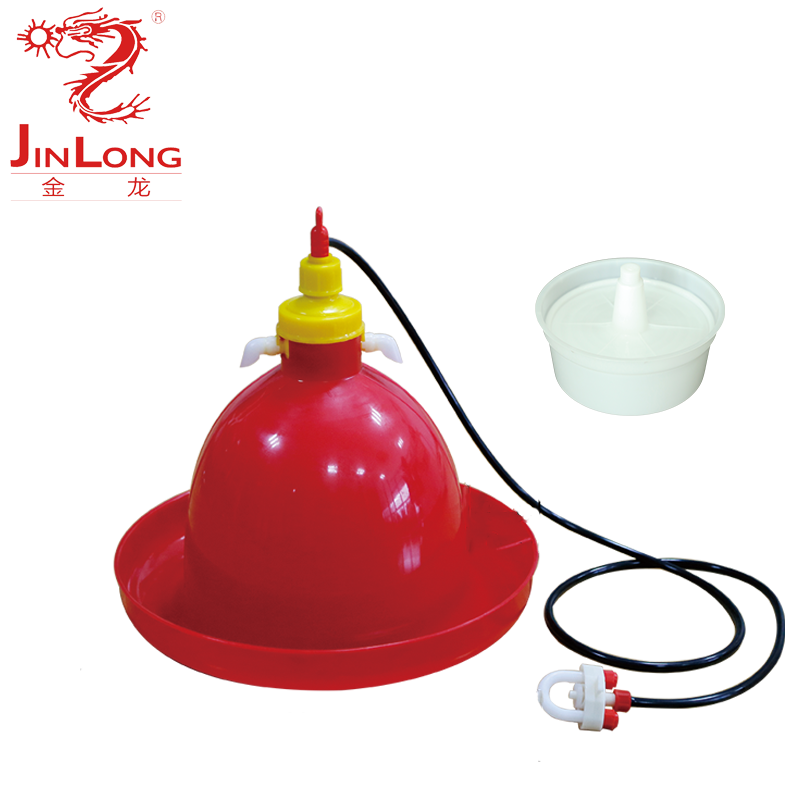 1. Any Inquires will be replied within 24 hours.
2. Professional manufacturer, OEM/ODM orders are warmly welcome.
3. All of our products 100% inspection before shipment, we guarantee to use our products safety.
4. We own the best after-sale service.If there any problems happen, our team will do our best to solve for customers.
5. Faster delivery, sample order in stock, and 7-15 days after bulk production.
| | | | | | | | |
| --- | --- | --- | --- | --- | --- | --- | --- |
| Model No. | Name | Specification | Material | Packing capacity | Package size | G.W. | Color |
| DP01 | Plasson Automatic Drinker | Height 38cm, Dimater: 35 cm, Gutter: 4cm | HDPE | 100sets/1.0m³ |   | 1000g | any color |
| DP02 | Plasson Automatic Drinker | Height 38cm, Dimater: 39 cm, Gutter: 6cm | HDPE | 100sets/1.1m³ |   | 1000g | any color |
| DT18 | Plasson Automatic Drinker | Height 33cm, Dimater :36.5 cm, Gutter: 4cm | HDPE | 100sets/1.2m³ |   | 800g | any color |
---
Previous:
Jinlong Brand Poultry chicken feed tray red plastic chick feeding tray duck goose broiler pigeon feed plate farming animal tools/FP02,FP06,FP07
Next:
Jinlong Brand Virgin HDPE material Pigeon feeder chick feeder pigeon feeding trough long type feeder/AA-4,AA-9,AA-10,AA-11,AA-12
---
Write your message here and send it to us