Jinlong Brand farm chicken drinker/waterer from 1L-18L DTA-18,DTA-16,DT01,DT02,DT03,DT04,DT05,DT06
Product Detail
Product Tags
Jinlong brand.
100% brand new and high quality, light weight and small size, can be carried anywhere, surface is polished for easy cleaning. Easy to install and easy to use, automatic drinker to effectively reduce water wastage and keep your house clean Can be used by multiple poultry, the drinking system automatically provides fresh and clean water to the chicken, which is essential for the chicken to grow in a good environment. Made of high quality plastic materials, safe and healthy, can be safely used for poultry or pets.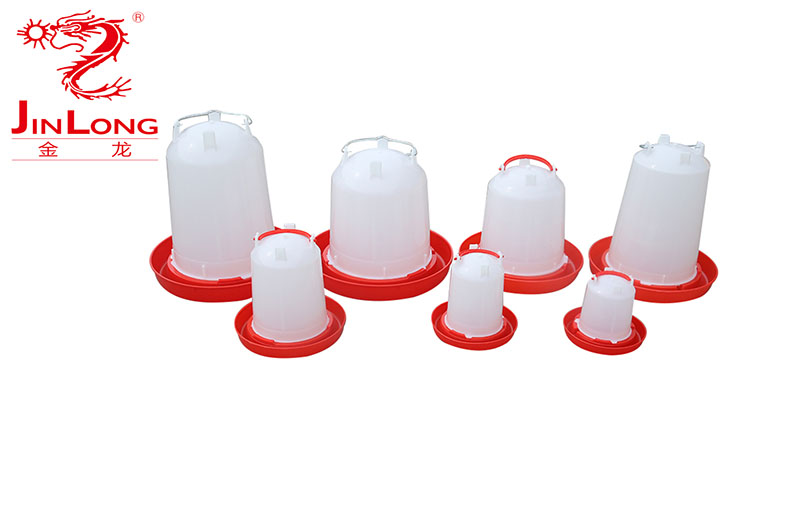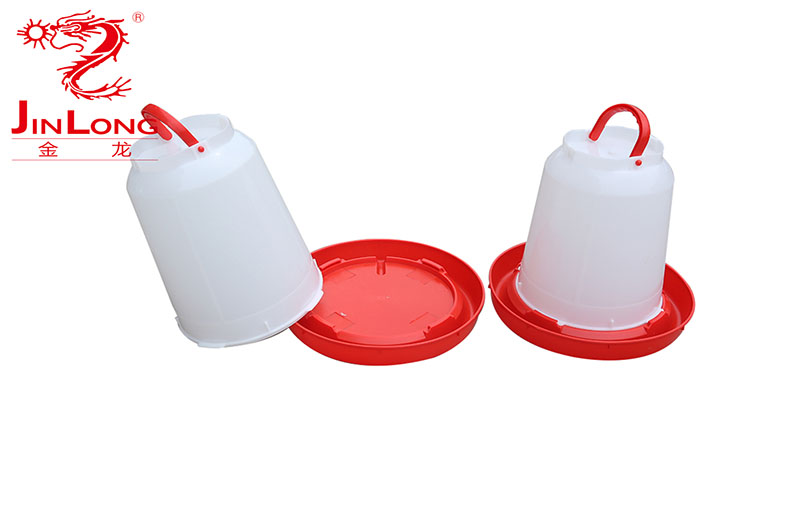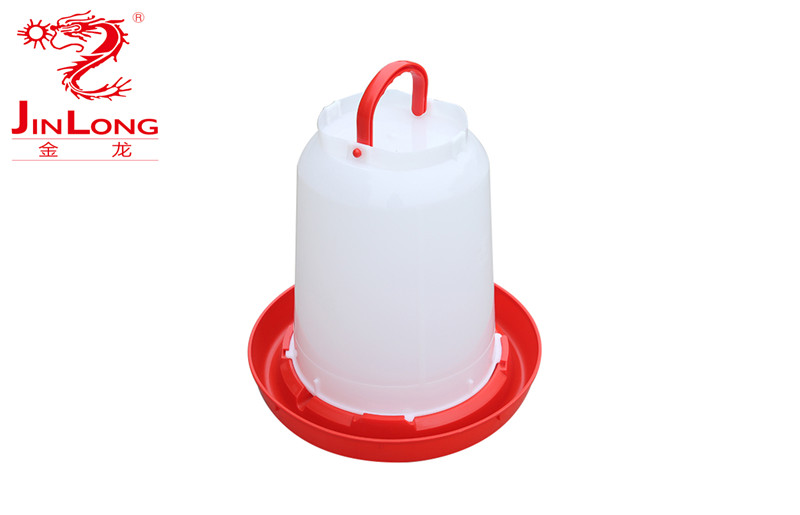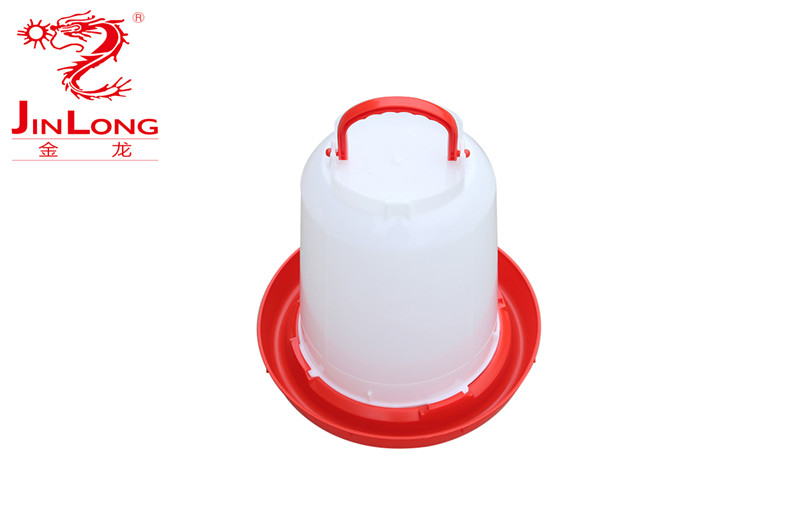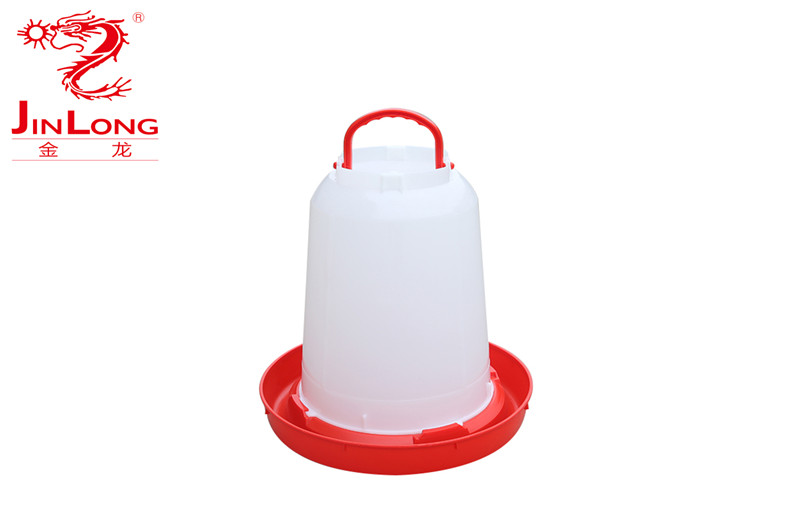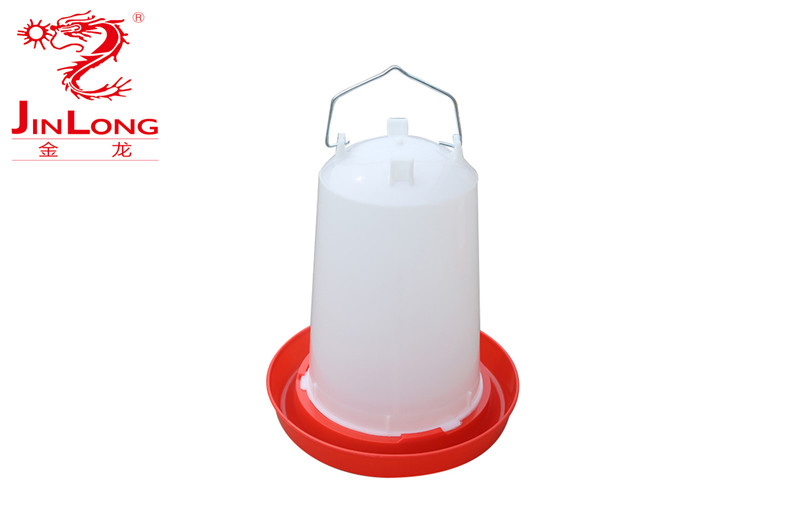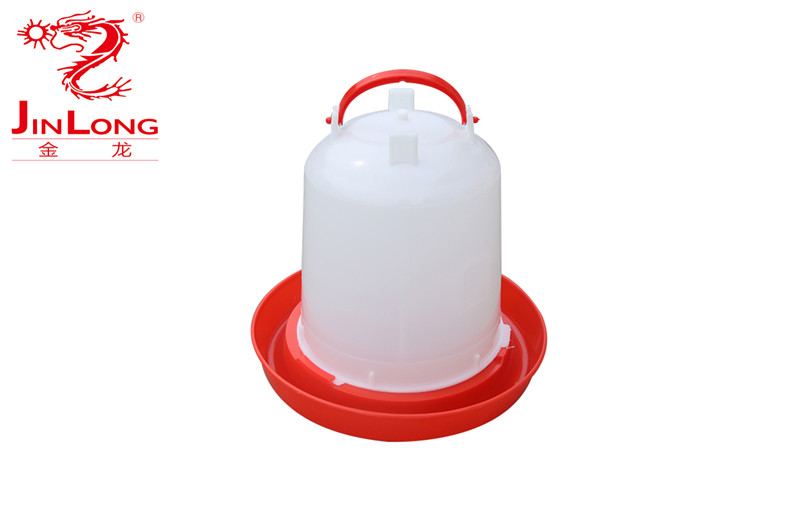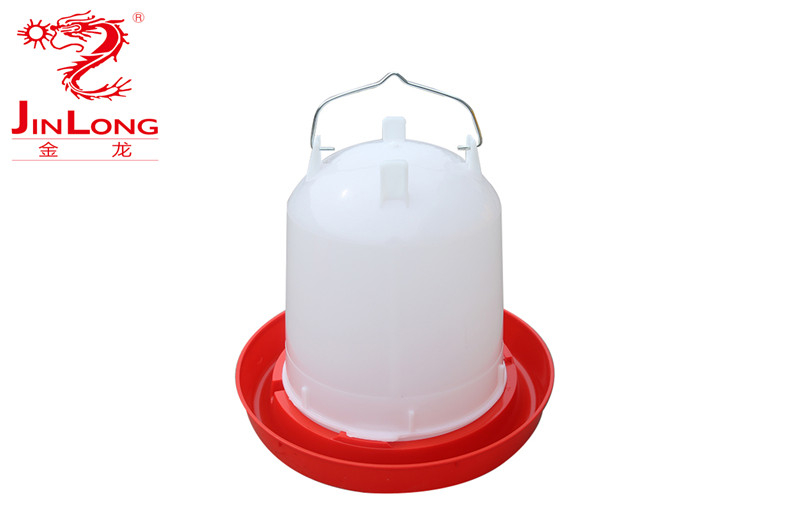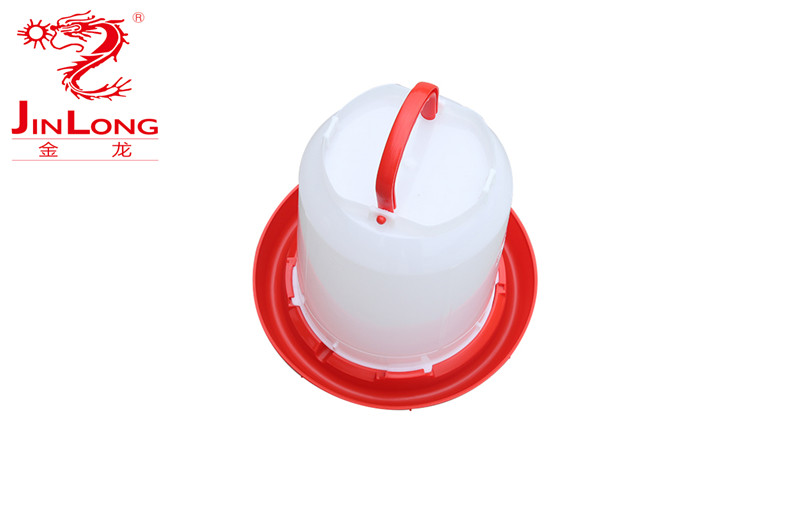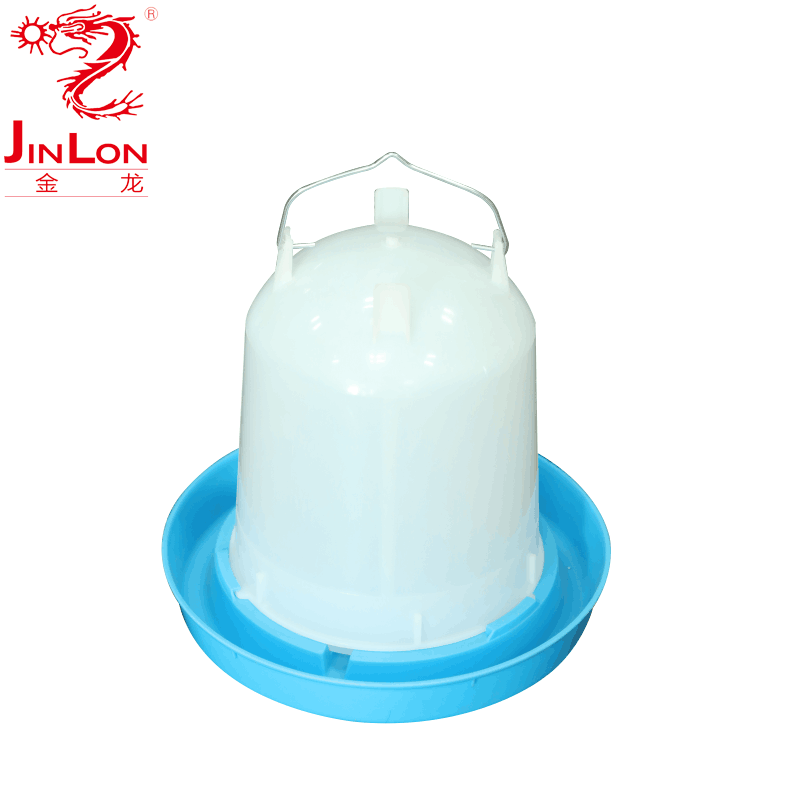 | | |
| --- | --- |
| Type | Automatic Poultry Drinker |
| Material | HDPE  |
| Applications | Chicken Pet Poultry Feeding |
| Features | Automatic Poultry Drinker, Chicken Drinking, Fountain Device, Round Hanging Cup, Waterer Bowl, Pet Feeding Utensils Capacity |
| Color | Red+yellow  |
| Quantity | 1 Pc  |
Please allow 0-1cm error due to manual measurement. pls make sure you do not mind before you bid. 2.Due to the difference between different monitors, the picture may not reflect the actual color of the item. Thank you! Package includes: 1 Pc x Automatic Poultry Drinker.
1. Any Inquires will be replied within 24 hours.
2. Professional manufacturer, OEM/ODM orders are warmly welcome.
3. All of our products 100% inspection before shipment, we guarantee to use our products safety.
4. We own the best after-sale service.If there any problems happen, our team will do our best to solve for customers.
5. Faster delivery, sample order in stock, and 7-15 days after bulk production.
| | | | | | | | | |
| --- | --- | --- | --- | --- | --- | --- | --- | --- |
| Model No. | Name | Specification | Material | Packing capacity | Package size | SIZE | G.W. | Color |
| DTA-16 | chicken drinker | Height 39cm, Dimater: 42 cm | HDPE | 100sets/0.71m³ |   | 16kg | 970G | any color |
| DTA-18 | chicken drinker | Height 43cm, Dimater: 42 cm | HDPE | 100sets/0.76m³ |   | 18kg | 1020G | any color |
| DT01 | chicken drinker | Height 48cm, Dimater: 36.5 cm | HDPE | 100sets/0.6m³ |   | 14kg | 765G | any color |
| DT02 | chicken drinker | Height 38cm, Dimater: 36.5cm | HDPE | 100sets/0.5m³ |   | 11kg | 690G | any color |
| DT03 | chicken drinker | Height 33.5cm, Dimater: 30.5 cm | HDPE | 100sets/0.25m³ |   | 6kg  | 415G | any color |
| DT03+1 | chicken drinker | Height 37cm, Dimater: 33.5 cm | HDPE | 100sets/0.3m³ |   | 8kg | 530G | any color |
| DT04 | chicken drinker | Height 28.5cm, Dimater: 24 cm | HDPE | 100sets/0.17m³ |   | 3kg  | 245G | any color |
| DT05 | chicken drinker | Height 23cm, Dimater: 19cm | HDPE | 100sets/0.1m³ |   | 1.5kg  | 145G | any color |
| DT06 | chicken drinker | Height 19cm, Dimater: 17.5 cm | HDPE | 100sets/0.07m³ |   | 1kg  | 100G | any color |
| DT07 | chicken drinker | Height 23cm, Dimater: 27.5 cm | HDPE | 100sets/0.25m³ |   | 5kg  | 320G | any color |
| DT08 | chicken drinker | Height 20cm, Dimater: 24 cm | HDPE | 100sets/0.15m³ |   | 3kg  | 245G | any color |
| DT09 | chicken drinker | Height 17cm, Dimater: 17.5 cm | HDPE | 100sets/0.05m³ |   | 1kg  | 85G | any color |
| DT10 | chicken drinker | Height 35cm, Dimater: 32 cm | HDPE | 100sets/1.8m³ |   | 12.5kg  | 400G | any color |
| DT11 | chicken drinker | Height 36cm, Dimater: 32 cm | HDPE | 100sets/1.6m³ |   | 10kg  | 340G | any color |
| DT12 | chicken drinker | Height 35cm, Dimater: 32 cm | HDPE | 100sets/1.45m³ |   | 8kg  | 235G | any color |
| DT13 | chicken drinker | Height 29cm, Dimater: 22.5 cm | HDPE | 100sets/0.65m³ |   | 5kg  | 160G | any color |
| DT14 | chicken drinker | Height 23.5cm, Dimater: 20cm | HDPE | 100sets/0.50m³ |   | 3kg  | 150G | any color |
| DT15 | chicken drinker | Height 16cm, Dimater: 17 cm | HDPE | 100sets/0.30m³ |   | 2kg  | 50G | any color |
| DT16 | chicken drinker | Height 21cm, Dimater: 14.5 cm | HDPE | 100sets/0.25m³ |   | 1.5kg  | 20G | any color |
| DT26 | chicken drinker | Height 24cm, Dimater: 20 cm | PP | 100sets/0.11m³ |   | 3kg  | 150G | any color |
| DT27 | chicken drinker | Height 26cm, Dimater: 22.5 cm | PP | 100sets/0.14m³ |   | 4.5kg  | 225G | any color |
| DT28 | chicken drinker | Height 26cm, Dimater: 21 cm | PP | 100sets/0.15m³ |   | 3kg  | 210G | any color |
---
---
Write your message here and send it to us